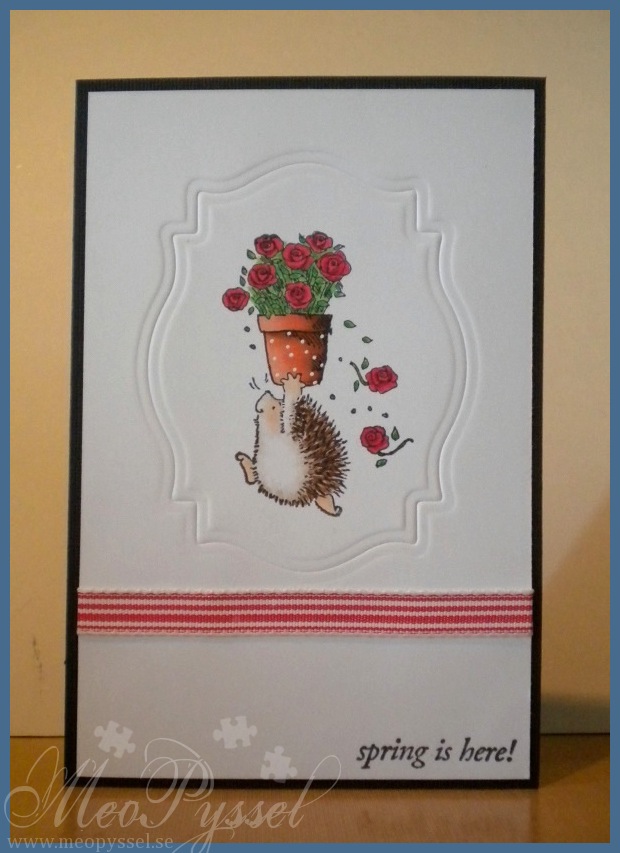 So  today I wanted to practice my CAS-cards and deiced to use a Penny Black image. I haven't used one in a while and I have a couple that is perfect for spring cards. I'm longing for a nice flowery spring instead of the rainy and gray one i have outside right now.
In the CAS-ual Fridays challenge for this week you are suppose ti choose opposite colors from the color-wheel and i Choose a green for my stems of the flowers and then matched it to the opposite, red, for the roses.
The stamp is from Penny Black's set Piece of my heart and the sentiment is from another Penny Black set called Garden Friends. To frame the image i Embossed Spellbinder's Label 18 using a emboss only technique I first saw on Stamp Tv.
To also be able to join this weeks Penny Black Challenge I added a striped ribbon and made some dots on the pot. On the pot i tried out some of my new copics (the E95-99) and i really do love them. They give a very nice terracotta tone. The only problem i find with the lightest ones (E93, E95) is a slight bit to pink for me, i would have wanted a color between E95 and E97.
I need to apologize for the poor photo but my dear husband-to-be is making a big mess in the kitchen which is the place i usually photograph in due to the big window.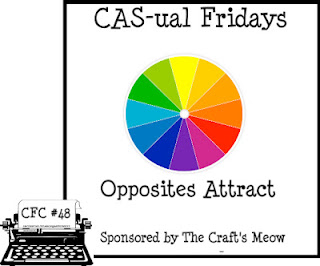 Stamp: Penny Black – Piece of my heart, Garden friends
Copic: E95, E97, E99, 0, R35, R37, R39, G14, YG16, G17, E11, E51, E93, E40, E43, E57, E37, E49
Other: Spellbinders – Nestabilities – Labels 18

Träffar: 367