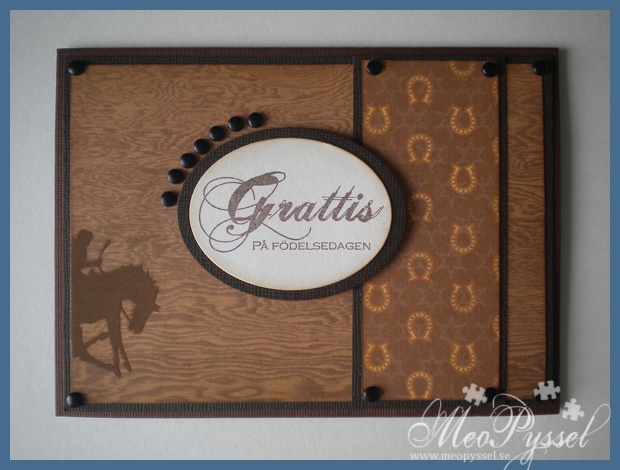 Today i have tried creating more cards for the bow that i will have in my dear mothers workplace in an attempt to sell my cards. When packing the box I have realized that i have few cards that is for younger kids so that have been the goal for today.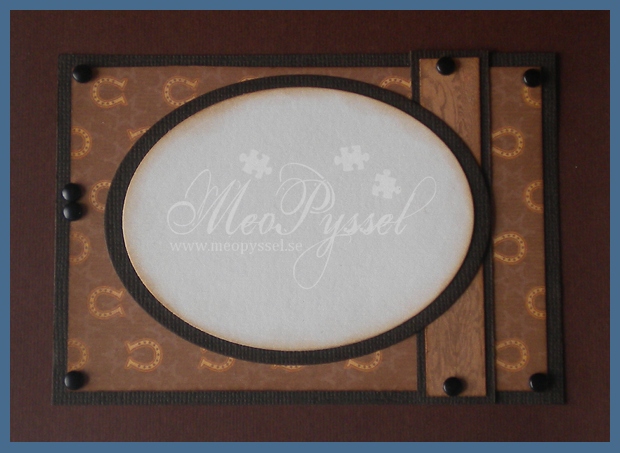 This cards is meant for a a kid that likes cowboys, perhaps a bit older sense it's kind of clean-looking without much embellishments. The papers is from DCWV's All About Boys stack (6″x4″) and the horse you can see to the left is a part of that specific paper and have a glossy shine to it which is badly reflected in this picture. The Sentiment is Reprint's text set and have been stamped with Versa Colors 171 Pine cone, (The senitiment says "Happy Birthday in swedish"). All edges have been lightly distressed with Vintage Photo. The embellishments that is put on the cards is simple some black brads.
I tried to keep the same layout on the inside but in a smaller scale, with the papers reversed. I didn't need to take a new sheet by reversing the papers with i thought was nice.
Challenges: Lili of the Valley – #100 Anything Goes
Träffar: 72