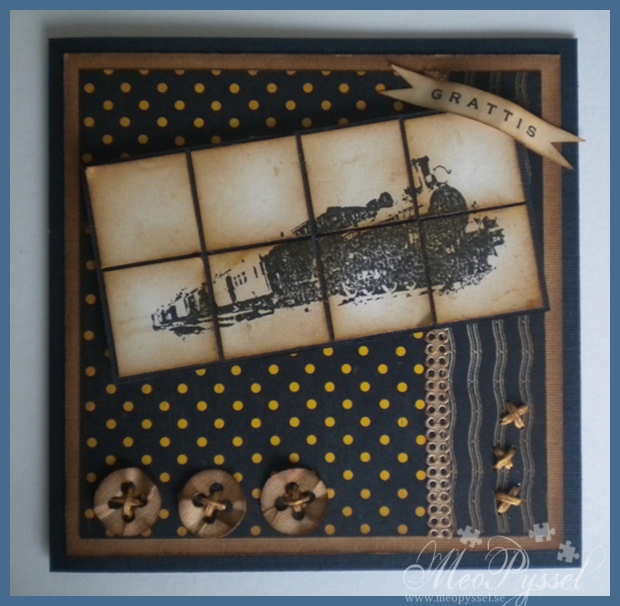 Here comes another card for the men in our life, a dad.
The papers that is used is from Graphic45's 8×8″ paperpack from the collection Le Cirque. Everything have been distressed with Vintage Photo. The Layout is this weeks Inspirational Card Sketches.
The image is Tina Design the train from the store Arkivet, here in town. The buttons at the bottom is from Provocraft's Babyface Alphabet dies. The divider between the two patterned papers is a selfadhesive paper-lace from Panduro, also treated with Vintage Photo. I kept goinhg with the stitching from the buttons (embroidery-thread treated with Vintage Photo) on the other side if the card and on the inside.
Challenges entered:
Träffar: 268