So our little girl came to the world a bit earlier then expected and is now 3 weeks old (time flies). The good thing is that my crafting-inspiration is back.The bad thing is that time flies and most of my days still goes to looking at our little princess.
So the truth is that I haven't made a crafty thing yet (even if I have lots of plans) but the good news is that my dear sister is on a visit and she made me and Freja a babynest. The babynest turned out great! She found the cutest fabric for me (I just love owls) and Freja have been sleeping nicely in it last night and all day today. And the best thing is that it fits the cradle perfectly so now we don't need to stuff the sides and bottom with miscellaneous things.
The pattern is mostly taken from this site, but with some changes, plan and unplanned.
The next step is to sew some handles, but that will be for another day:)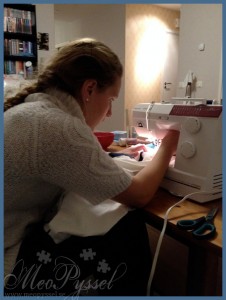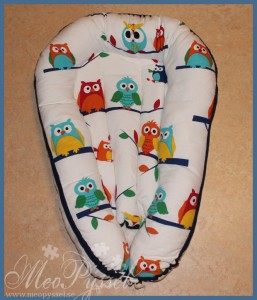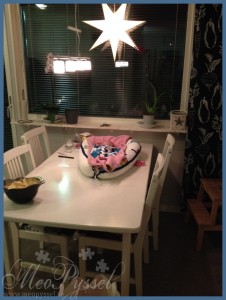 Träffar: 45