And the second reason for me not posting for a while is that I have been preparing to make my table-placements for my wedding. On Wednesday every should have left a response so I should be able to finish them.
I wanted the placements to have a connection to the invitations (you can find them here) so the thought is that they are based on the heart-dress or heart-jacket. But to get a more fun and relaxed feeling I have used lots of colors. All the dresses or made from different papers and I have tried to connect specific people to specific colors and patterns. I only used papers from my little scrap-box and i found it a nice way to get a bit fewer scraps. For the men i changed up the color of the jackets and that are in either black, navy or gray (not so many gray due to the fact that i didn't have much scraps of gray). I also changed up the color of the shirts for the men, always using papers of some kind of texture. The mens shirts are not unique and there is a couple of ones that are the same.
I have made a document with the names so tomorrow I will buy myself some nice medium/heavy-weight paper and then print them. Hopefully I will also have time to assembly them tomorrow but we will have to see… But until then here comes a sneak peak.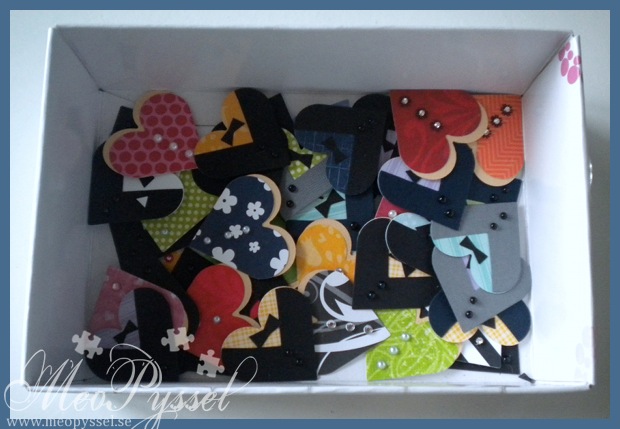 Träffar: 43