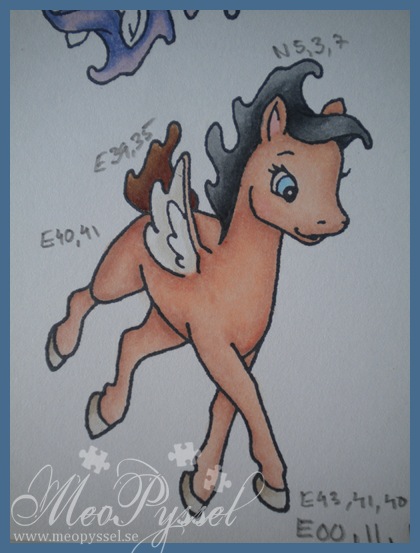 Jag plockade lite fräckt med mig mina nya fina Copic-pennor och lite snabbt uppstämplade motiv till husvagnen och jag ägnade gårdagen åt att öva lite. Jag lyckades göra en riktigt trevlig version med hudfärger på Sweet Novemvers Breezy. Ursäkta allt kladd runt om men detta var som sagt mitt träningspapper. Jag är grymt nöjd med den och jag tycker att den är riktigt bra med tanke på att det är första gången jag färglagt ett helt motiv och med mer än en färg.
Jag fick både färgkombinationen och en massa råd från Suzanne J. Dean's youtubesida. Just denna Breezy är inspirerad av hennes video om hur man målar hudtoner i distress typ med sina copics, klicka här. Hennes blogg heter ScrapBitz och är värd ett besök eller fyra.

For a few days ago i sneak in my new pens and some stamped papers into my bags on the way up to the caravan. I did some doodeling and i manage to come up with this Breezy (from Sweet November). I got the color-combo and some very useful tips from Suzanne J Dean (ScrapBitz) on her youtube site. The specific viedo i was watching was one were she showed some ways of coloring skin with copics to look like distress inks, click here to view it.
I'm very happy with this try, it got the shadowing visible and i mostly got it blended together so I'm very happy about my first time!

Fur: E11, E13 and E00
Tail: E39, E35
Hoves and wing: E40, E41
Mane: N7, N5, N3