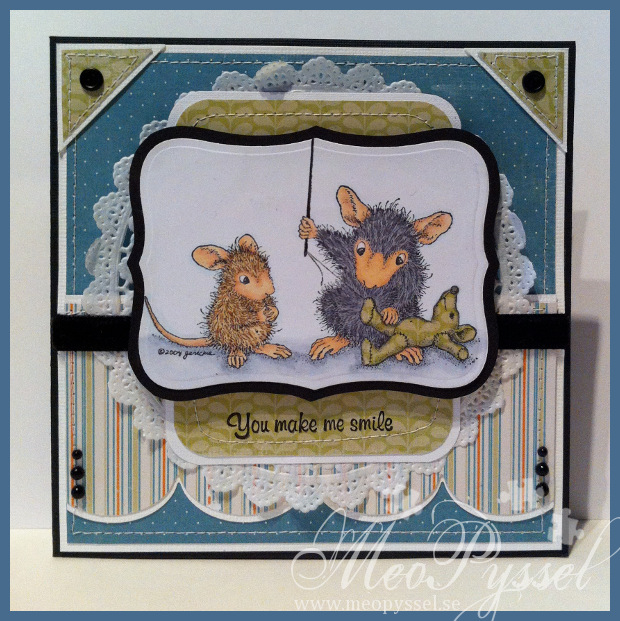 So this weekend i have spent mostly redoing an old card I was unhappy with. I made the card about 6 month ago and i just felt that it was to cold, strict and empty so I finally sat down and made something with it.
I tore of the image so I could manage the background a bit better. I added a doily to give a bit of a softer look and then the green centerpice so avoid the emptiness. The sentiment if from another House Mouse set. I reattached the velvet ribbon and then added the black pearls instead of the black brads I had before.
Here comes a smaller before and after shot. The colors look a bit different and the true image is somewhere in between.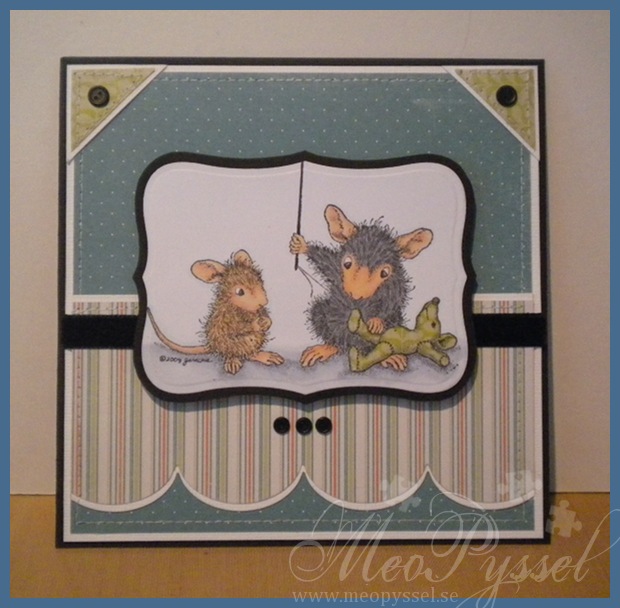 Before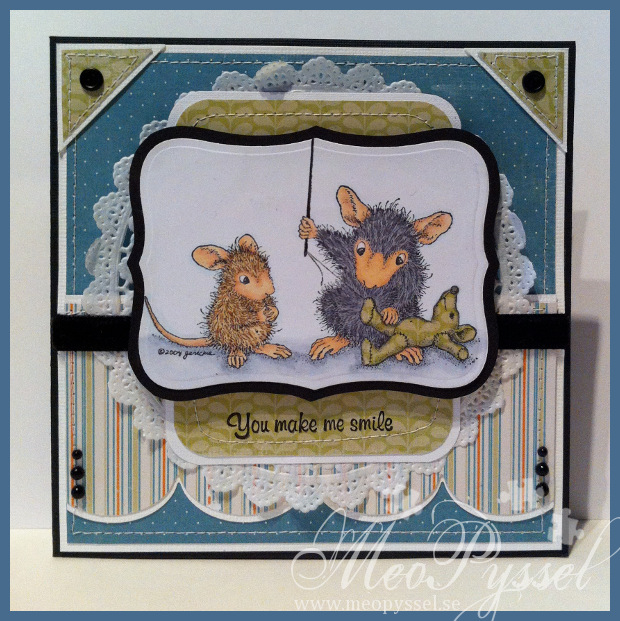 After

Stamp: House Mouse – Mice and Crafty – Sew Mice, Birthday – Ice cream
Paper: My Mind's Eye – On the Bright side 2
Copic: E11, E13, E21, N1, N3, N5, N7, B0000, C0, C2, C4, E50, E53, E57, 0
Dies/Punches: Spellbinders – Nestabilities – Labels 8. My Favorite Things – Jumbo Scallops. EK Success – Medium corner rounder
Other: Paper doily

Träffar: 387