Welcome to another week on Sweet Stampin'. This weeks challenge is "Use Sentiment as a focal point".
I don't own that many sentiments that are long enough or lyrical enough to use as a focal, in my liking. But I do own this one from Tim Holtz and I really like it and use it far to rarely. I wanted to play some with my new papers from Echo Park so I ended up with a masculine card.
I got the layout from last weeks Mojo Monday Sketch. I haven't done a Mojo Sketch for a long time and I had forgot how much I enjoyed them. The red of the papers are bit bit more dull and rust-colored in real life.
The black banner is a bit raised due to the fact that i curled it up a bit with a pen. The stars dimensional. I first adhered the paper to a piece of black foam i had and then cut it out with MFT's Stacking Stars. I just love how it turned out, I have to to this more often, I think I'll try some letter next.I did doodle around the edge of the sentiment, it looked far to empty.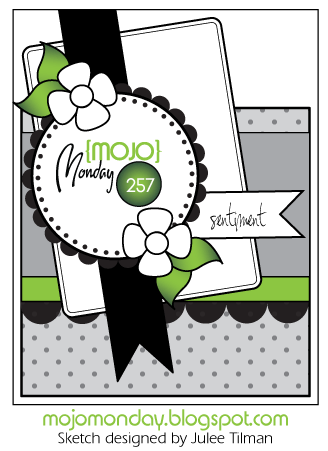 The inside is made with the same thought and material. The only exception is that the brads are different,I ran out off the smaller ones like on the front. I also forgot that dimensional stars might not have been the best idea for an inside but it closed good enough.
Stamp: Tim Holtz – Urban Chic
Paper: Echo Park -Note to self
Dies: Spellbinders – Nestabilities – Circle, Pinking Circle. My Favorite Things – Stacking Stars. Nellie Snellen – Lace Edge Border.
Träffar: 231