This weeks Challenge over at the Sweet Stampin' is Paper Piecing, so lets you all your pieced images.
Our sponsor this month is a £10 voucher from Joanna Sheen. And our weekly sponsor is Bunny Zoe with a £10 gift voucher.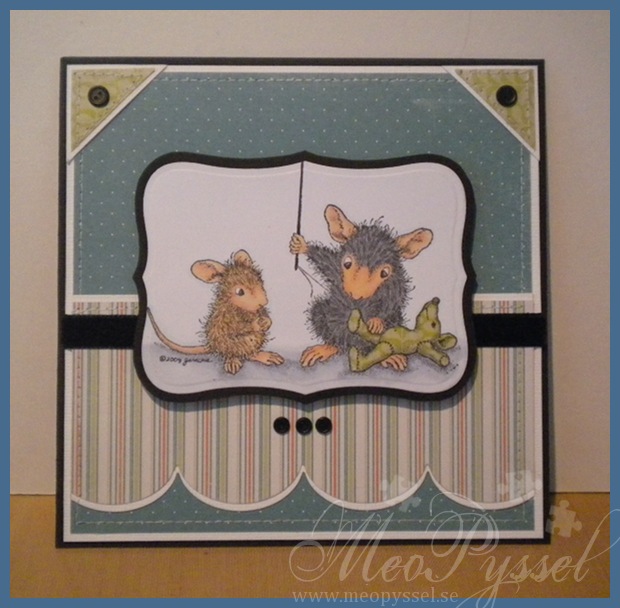 So todays card is featuring paper-piecing. I paper pieced the stuffed animal with the green paper from this collection that I also used as a corner treatment. I have also tried my new sewing-machine for the first time for my cards, and I just love it. I have to fins a place for it so I can use it more often. The brads looks like buttons. The card feel a bit empty I know so maybe I'll redo it later, but now I need to go shop for fabric for the tablecloth for the wedding.
Short one today, I have so much to do about the wedding. Next update will probably be my napkin-holders. After that I'll be back in august, after the wedding and honeymoon.

Stamp: House Mouse – Mice & Crafty – Sew Mice
Paper: My Mind's Eye – On the Bright side 2
Copic: E11, E13, E21, N1, N3, N5, N7, B0000, C0, C2, C4, E50, E53, E57, 0
Other: Spellbinders – Nestabilities – Labels 8. My Favorite Things – Jumbo Scallops.
Träffar: 113