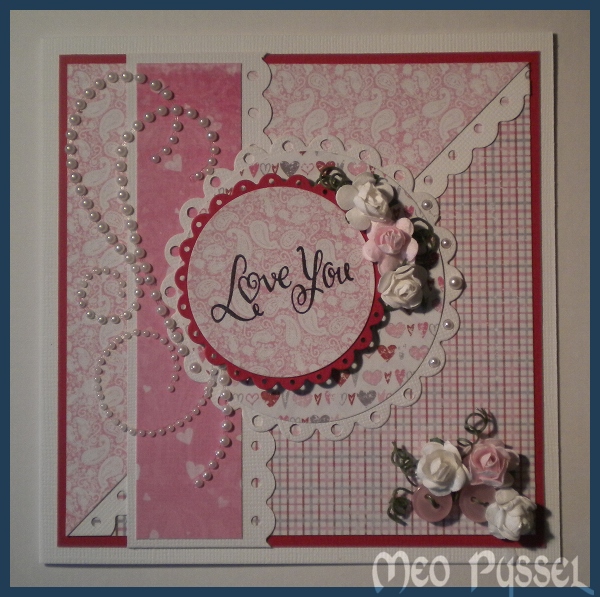 I decied to do the same sketch as yesterday for today sence i wanted to do one more true to the sketch. All the papers are fron Inkidos collection Is this love?. The white borders is Fiskars borderpunch scalloped lace and the circles in the middle is nestabilities dies that i then have punched with fiskars handpunch 1/162 and 1/8″. The stamp is a unknown one.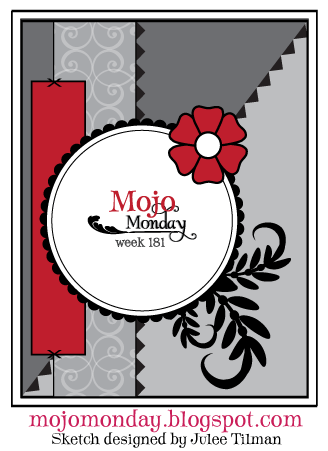 Jag bestämde mig för att göra om veckan Mojo-layout och den här gången med ett kärlekstema eftersom jag hade en del papper från alla hjärtans dag som jag aldrig använde. Jag tycker om kortet, det är gulligt utan att vara allergiframkallande, tycker i alla fall jag. Papprena som jag har använt är från Inkidos kollektion Is This Love, och jag tycker om den mjuka framtoningen även om det var svårt att hitta matchande cardstock i mitt förråd. Jag har använd Fiskars Border punch Scalloped Lace och motivets cirklar är gjort med nestabilitie soch fiskars handpunch i både 1/16″ och 1/8″. Stämpeln är av okänt märke som jag fått efter en av min mammas turer till den stora kontinenten i väst.
Nu ska jag förhoppningsvis skapa ett kort till Jimmy som fyller år imorgon.
Hits: 3