Todays card is a graduation-card, which explains all the yellow and blue (the Swedish flag). It's made to be sold and don't have a preconsidered receiver and lacks dates and years because of it.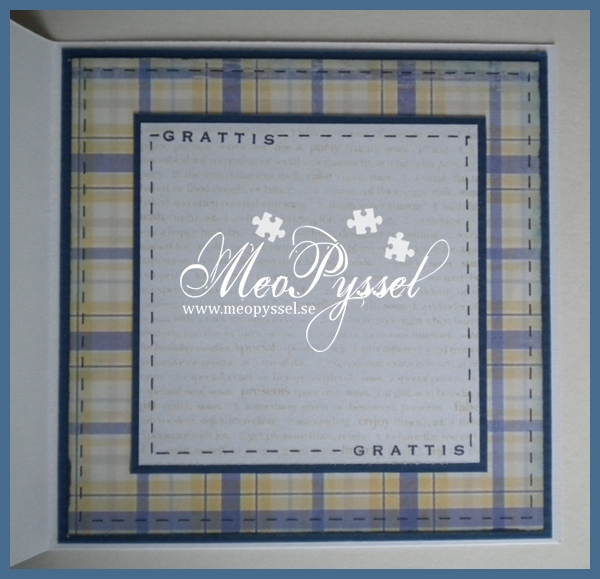 All the papers are from Maja Design's summer collection and i did distress the pleaded paper a tiny bit with faded jeans. All the papers have been doodled around and the edges have been painted black. I have done the layout after this weeks Saturday Sketch Challenge (see the picture at the bottom-down to the right).
The image is from my House Mouse Birthday: Balloon set and using the stamp Pop-ular fun. I Have colored my lovely mice with promarker trying to keep a soft color scheme. I did not have a soft blue so i used my midnight blue witch a picked up color from with my blender-pen. As adding a bit texture and depth into the image i stamped Hero Arts background-stamp Happy definitions in Antique Linen.
The flowers are made by Fiskar's Retro Flower Medium and flower power punches, using the same paper as the rest of the card and a soft yellow pearl as centerpiece. I kept going with the same pearls as embellishments on the outside. The ribbon is regular satin ribbon in two different colors and sizes.
I made the inside using the same background paper and i did the Happy definitions on the Greeting space, light enough tpo give depth and still do't disturb the message that will be put into it.
Challenges:
Träffar: 261