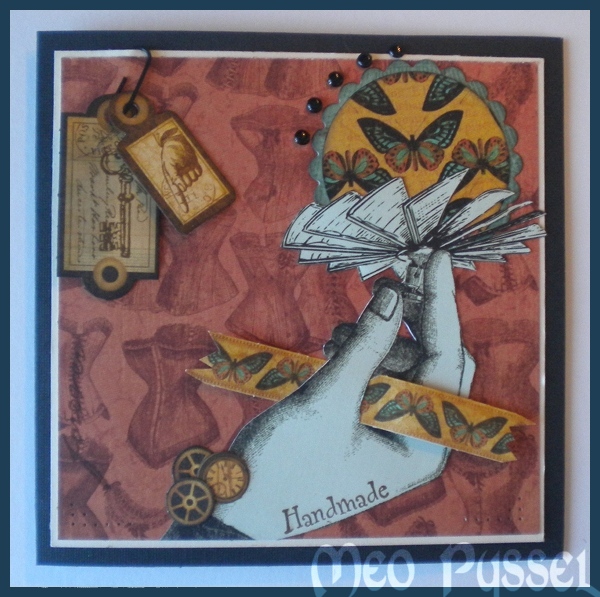 Idag har jag lekt med veckan Mojo Monday layout och mina nya papper från Graphic 45 och deras kollektion Steampunk debutante. Handen som jag använt är också från ett av dessa papper. Tag'arna i övre högra hörnet hänger i en ett vanligt svart metallgem och eftersom att de hänger löst rör de sig när kortet hanteras. Jag tycker att jag lyckats skapa ettcollage-kort och för att vara mitt första ett riktigt fint ett. Jag hoppas att andra håller med. Jag har stämplat texten Handmade och lifetime lite slumpmässigt och de stämplarna är av okända märken. Cirklarna är skapade med hjälp av nestabilities.Tagsen är från kollektionens die-cut papper.
Bilden nedan är skissen som jag utgått från.
——————————————————————–
Today i have been playing with this weeks Mojo Monday Challange and my new papers from Graphic 45 the Stempunk debutante collection. It might be a bit hard to see the original layout that i have used but i do think that all the bits and pices are fitted in and created a nice collaged effect for this card. The two tags in the left corner are from the die-cut sheet and are simply hanged from a black paperclip and can move when the card is handled. The circles are created with the small classic circles and scalloped circles.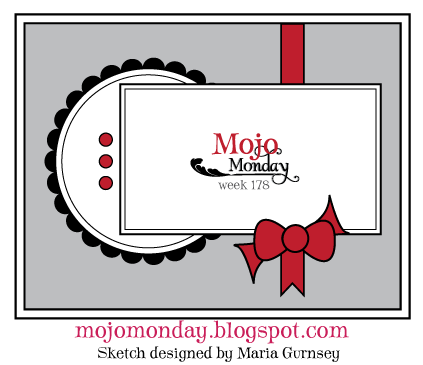 Hits: 30