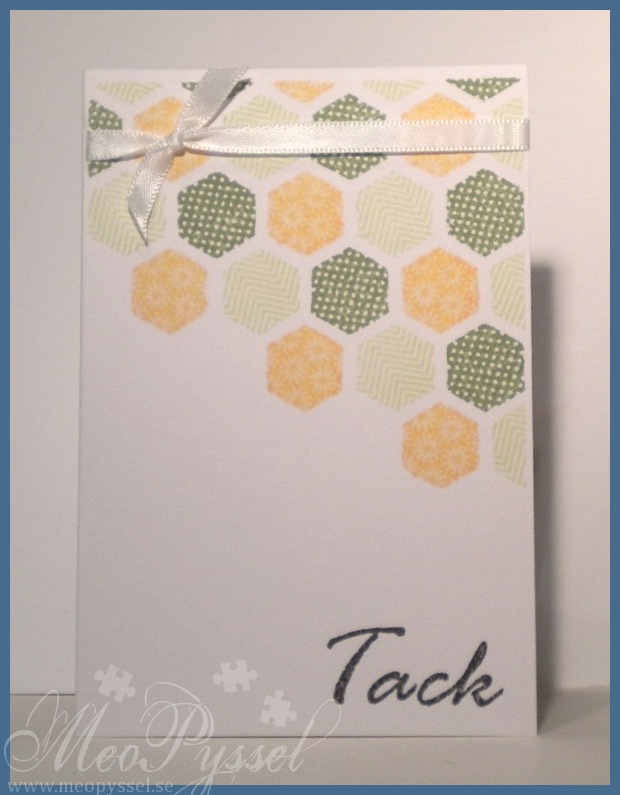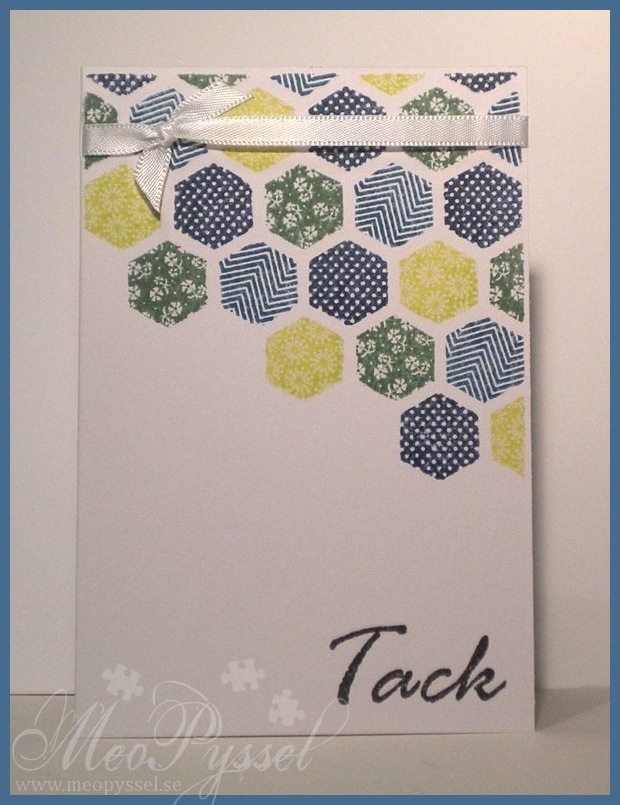 So i have finally finished the thank you-cards for the wedding. They all have the same design but there are 5 main color-schemes, which you see above. I like the two at the top best. The black-red one makes me think of candy somehow and the blue-purple one make me think of blueberries:). My least favorite is the one at the bottom but it was my first and i wanted a more masculine feel so it suits it purpose.
I have used the Papertreyink hexagon die and Happy Hexagons stamp and I just love how they turned out! All the inks are Memento. The sentiment "Tack" (Thank you) is from Vilda stamps.
Inside is a photo from the wedding and a thank you message.
Stamps: Vilda Stamps – Tack. Papertrey Ink -Happy Hexagons Mini Stampset
Die: Papertrey Ink – Hexagon die
Ink: Memento
Träffar: 63