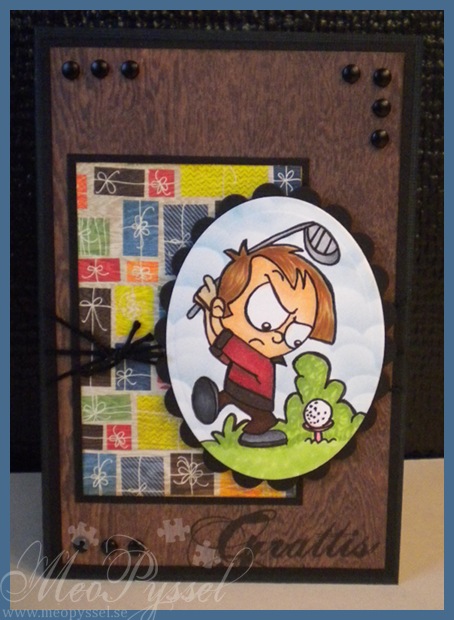 So here is the second golf-card i made. I used the same image as the first card.
This card is made using this weeks Mojo Monday and papers from Basic Gray's collection Life of the Party. It is suppose to be a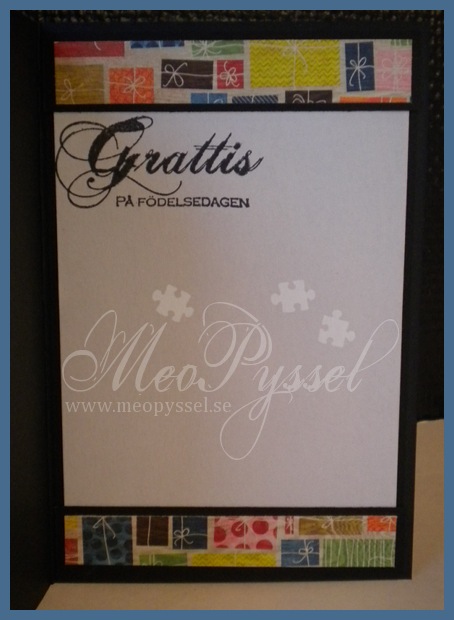 birthday card for a man so i thought this papers were just perfect! I especially love the gifts on the small paper.

Copic: E00, E51. E21, E11, 0,E29, E49, E07, N1. N3, N5, N7, E31, E35, E37, YG17, YG13, YG11, RV34, RV23, RV21, C10, C8, C6
Papers: Basic Gray's Life of the Party
Stamp: Reprint's Text-set
Other: Spellbinders oval and scalloped ovals. Broken China distress Ink.
Träffar: 71